For Sarah Stokes, constant communication across continents – and time zones – is all in a day's work. A qualified CA (SA), this Accounting & Digital Services Consultant found her way into the world of tech only after her skill with numbers had already been put to good use for some time. If this career progression sounds a little surprising, it's nothing compared to packing up and moving across the world to a place where you know just about no-one – but somehow, with the help of coffee and a good substitute for Five Roses tea, Sarah is making it all work.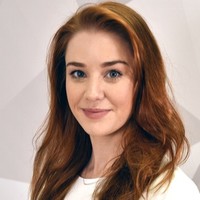 CodeSpace: First things first! What do you do on a day-to-day basis?
Sarah: My day starts at 5am with back-to-back respective project meetings. Depending on the projects, these range from technical accounting clarifications with the New York and Chicago offices to wireframe review sessions with UX creatives. From there, I grab a severely overpriced Melbournian coffee (so worth it!) from across the street and start working on the outcomes required from the respective morning sessions.
At 9:30am I have a recurring touchpoint with a third-party vendor in Dallas, and this concludes the US meetings for the day. I continue to work on project deliverables documenting accounting and functional system requirements until the offshore Engineering & Development team comes online at about 3pm. From here we have requirement walkthrough sessions, usually discussing formulas and addressing any issues or concerns directly with developers. Our technical lead also uses this time to clarify expectations and limitations linked to system performance given the requirements documented. Ad hoc, I connect with QA (Quality Assurance) team members for specific test cases where accounting explanation is required, or confirm the validity of defects.
Where did your interest in tech begin?
After working for a couple of months in the UK I returned to SA to get married (yes, I followed my man!) and being unemployed for the first time, jumped at the opportunity to enter a competition that Standard Bank was running. The prize? Winning a job in their new digital team. So began my exposure to tech with my interest stemmed from there.
Did you move overseas for work, or did work follow the move?
I moved for my husband, so yes, for work 😉
What did you find surprising, or hard to get used to, when you made the move to Melbourne?
Where to start… Aside from having no income, job, family or friends, I found it surprisingly difficult to deal with the fact that there is no Five Roses Tea…. I know… on the plus side, I have subsequently now found a solid rival brew which comes in a 100 pack and if you have had any exposure to a Melbourne winter you will know just how important this is.
What makes your city special?
I wouldn't say I'm qualified to be an advocate of the city just yet, but it has a character and charm that is very unique. Additionally, just over an hour out, I've been surfing, nature walking, biking, wine-tasting and next month a ski chalet is on the cards (Holding thumbs as in the UK I was a hopeless skier and there is unfortunate footage to prove this).
What's been your career highlight so far?
I have two. The first is visiting Facebook with colleagues: It was just a remarkably eye-opening experience and still gives me such perspective. The second is winning an IT Mark of Excellence award. The prize was a Mediterranean cruise with colleagues and my husband, Chad, which was the best – my goodness, it was fun!
What's been your biggest business challenge?
What hasn't been a challenge?
What's your favourite thing about your industry?
I have a love-hate relationship with the "comfort" aspect. On the one hand, I enjoy the ever-changing landscape and never quite being in one's "comfort zone" but on the other hand, I sometimes long for the repetitive nature of something unchanging that you are completely sure of. But I also know that a challenge brings personal growth.
What's one tech tool that you can't live without?
Excel – but Jira is a close second…